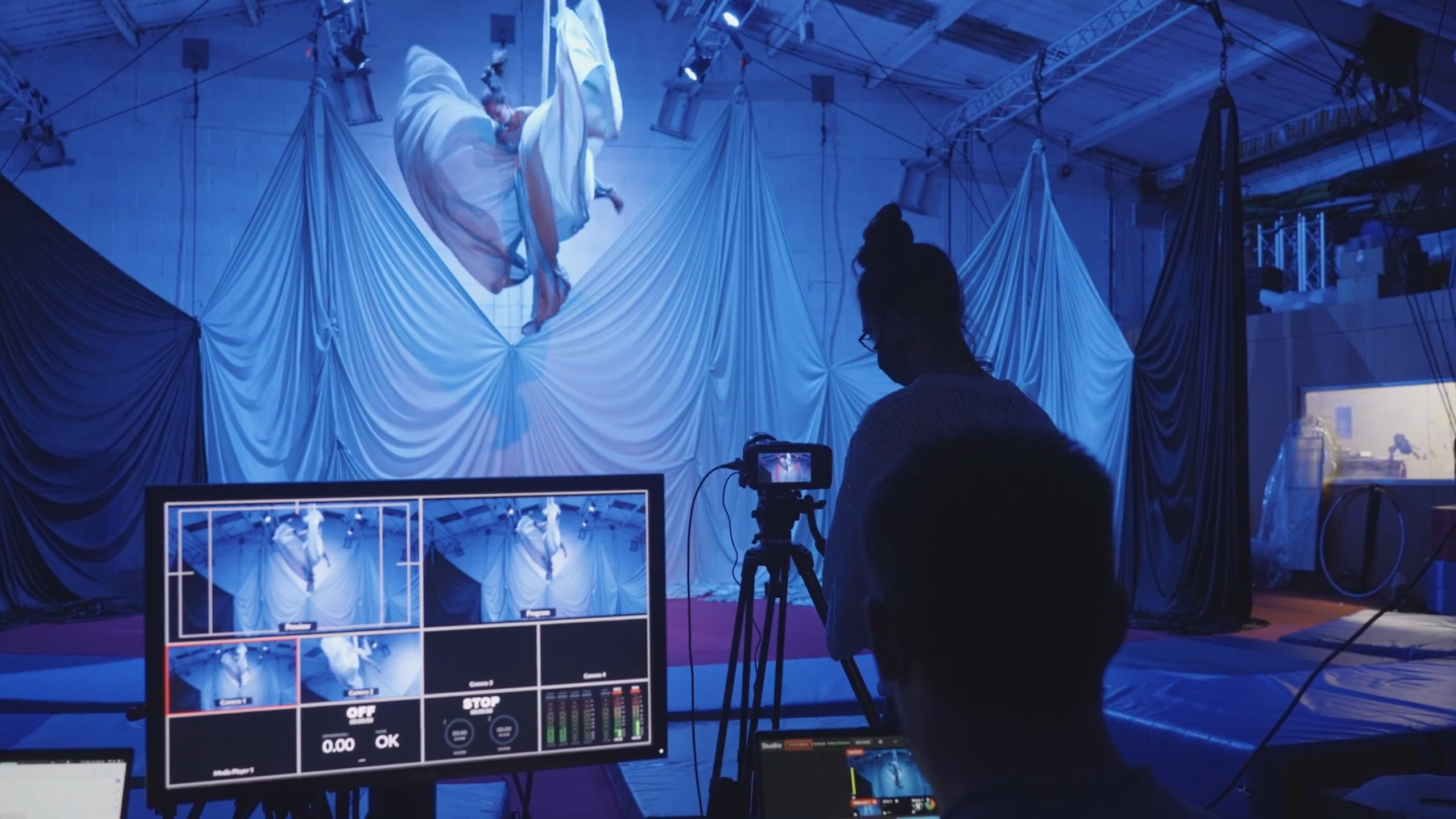 One of the highlights of my year was working as artistic director on the Taking Flight CREATE X Culture Night 2021 show. This show was a culmination of two years of various funding projects, lockdowns, development of research, creativity and skills from both the students and staff of Taking Flight. It was a re-imagining of the work using creative audio description and live projection.
The Culture Night performance was a development of our CREATE project which began in 2020. CREATE emerged during the lockdown as we saw the need more than ever for people to connect to one another and themselves through creativity and sharing of experiences. The main aim of the CREATE course was to move away from the cabaret style of circus student showcases, which usually is based on choreography to a particular song, and instead challenged the students to research and explore concept-driven work through movement and asking questions.
In 2021, for Culture Night, we saw an opportunity for the students to re-imagine their work one year later and to perform to a live audience. I thought that incorporating creative audio description would be both a new creative challenge and a way of giving the work new life to the students, while also producing a more inclusive performance for a wider audience. Creative audio description is something the staff at Taking Flight learned about through our mentorship with Erin Ball of LEGacy Circus. The basis of this was not to add subtitles to the performance, but rather, for the artist to ask themselves if you couldn't see the piece what would you want the audience to feel and how would you describe it? I was blown away by the diversity of what the students came up with and was incredibly excited and proud!
Because of the pandemic, in 2020 the students performed to a virtual audience through zoom in an empty studio. However, there was an element of the virtual audience that we saw as having potential in 2021. We purchased a laser projector, cameras and tripods with our building capacity grant that year and as such were able to live stream the show from the studio to a much bigger audience. We projected the show onto the facade of Busáras, in the heart of the city center.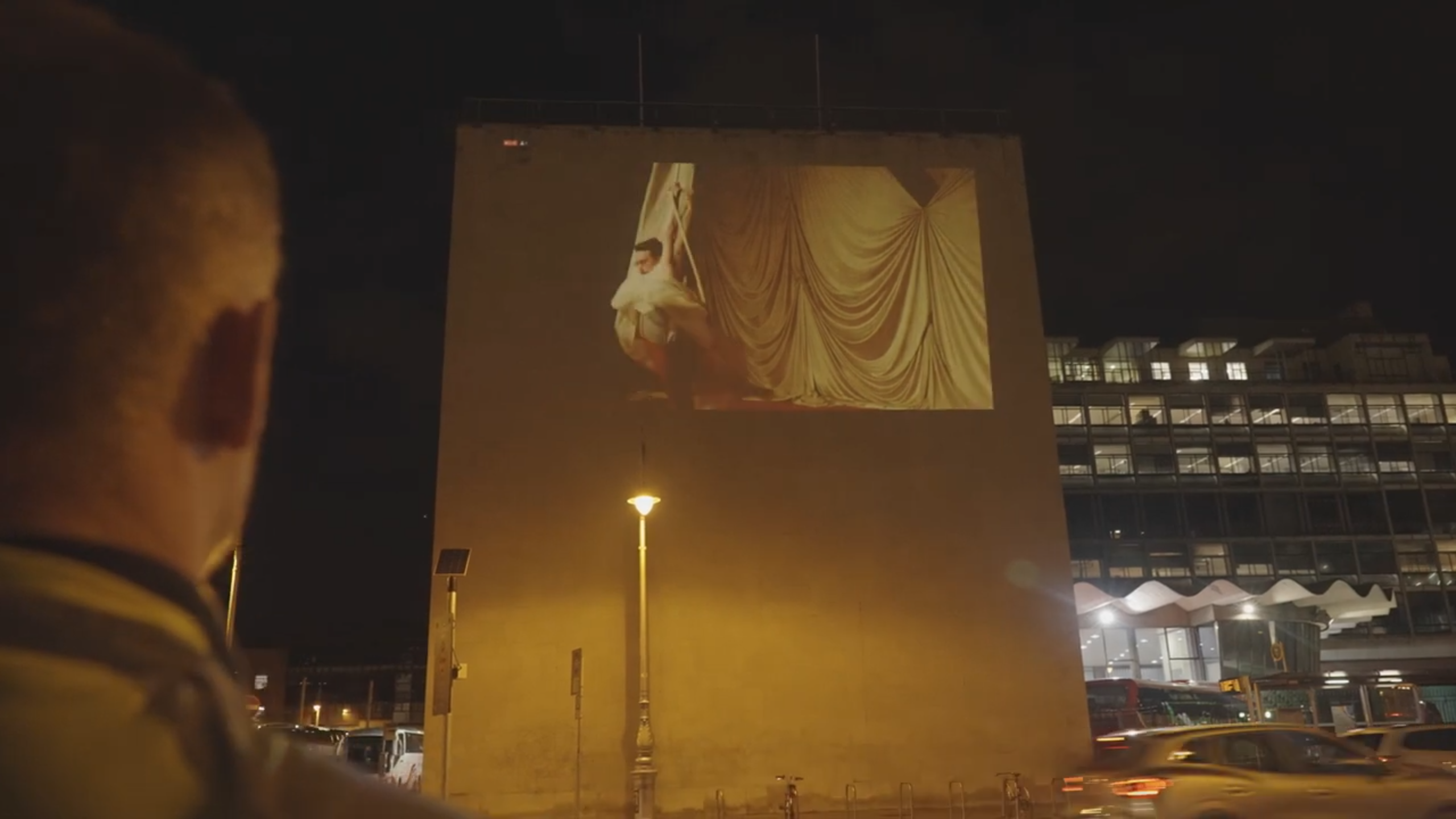 The wonderful Paudie of Escape Pod Media came and filmed the process and I've attached the video for you to see for yourself. None of this would have been possible without the funding we received from Arts Council Ireland, and if not for our incredible community of creatives and friends at Taking Flight. I want to give a huge thank you to everyone involved, I am beyond grateful to you all, and excited to what 2022 holds! Watch this space.
Kate x
See the YouTube video here.